after such a long time....hehehe. I was invited once again to join Star Cruise Aquarius for a fam trip in April 2008 with a couple of my colleagues as well. I shared room with one of my co-workers and lucky for me, this fellow doesn't snores..LOL.
Star Cruise Aquarius has been here for a while catering to 3-4day trips and even a one night trip as well. We were invited for a one night trip leaving the Singapore port on Thursday late afternoon. We were pretty excited and heard that there is this mid-night dessert where you can have chocolates for as much as you like. Erm, my tummy is gone, from six to one, with all those sugar, haiz.
Coupled with good company and fun environment, it was a trip that i was longing for. As i didn't have a chance to take a cruise with them, this was a time for me to enjoy . Once onboard Star Cruise, we were given a orientation of this cruise, all its restaurants, gym, entertainment area, casino and lastly its cabins. There are different types of cabins available for the guest and as long as you can afford it, there are even executive suites as well.
My colleagues and i decided to enjoy ourselves at the Karaoke lounge. The songs were quite up-to-date and we were quite happy with their services as well, though, we waited for some time for our turn to sing, overall it was enjoyable. Then, we even had a Karaoke competition where we pitted our singing skills and my colleague got the first prize. It was a
Gold
medal, engraved with the words - first prize singing competition. I even took a photo with it as well. LOL...:D
Okay, i will end here and in my next post, i will post on the chocolate dessert which we had and more camwhoring as well!
Star Aquarius
Our Room NO
Our Cabin
Our Toilet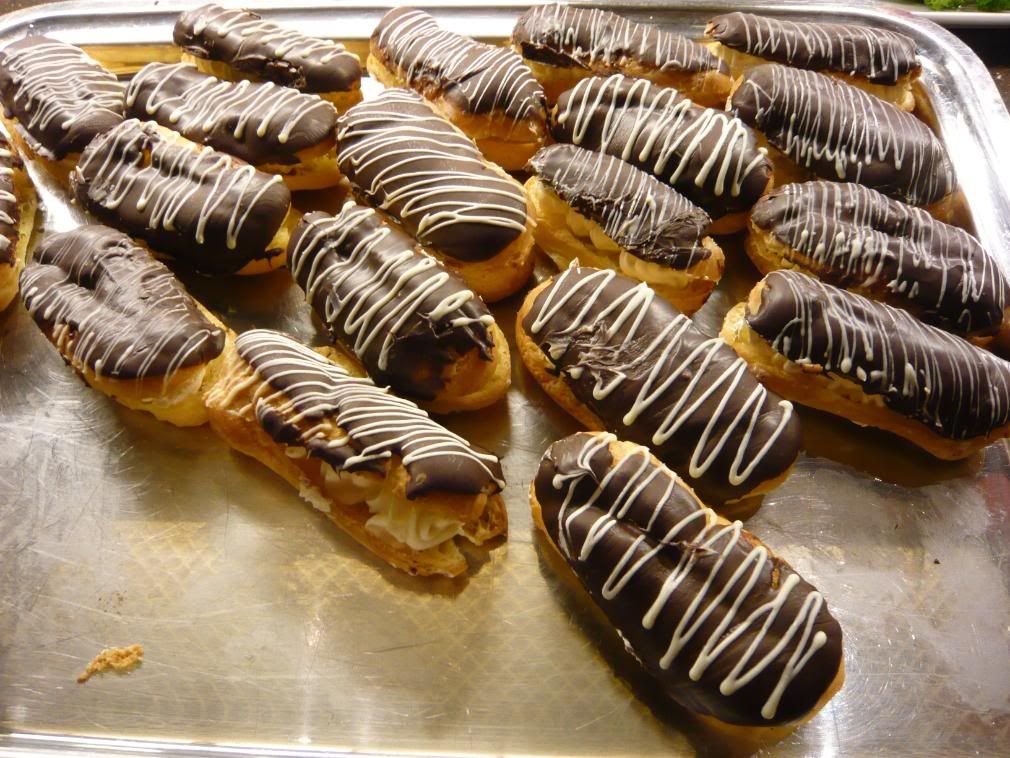 Desserts
Desserts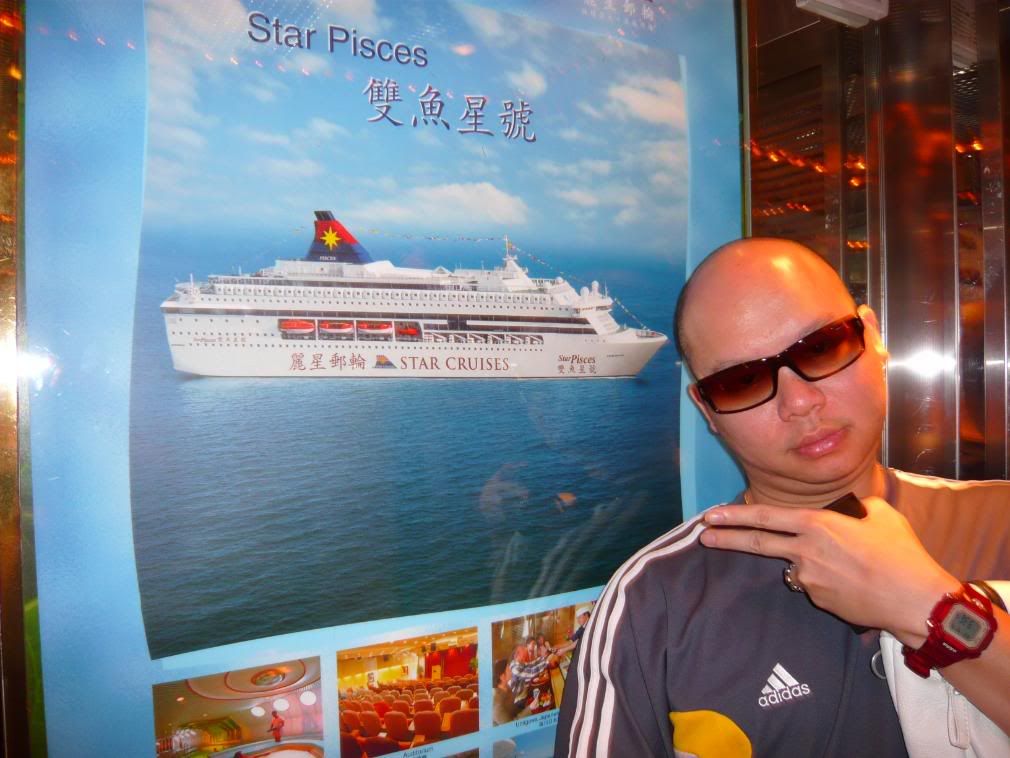 Camwhoring
Buffet Dinner
Night Entertainment by Philipino Band
Gold Medal for 1st Prize Karaoke Competition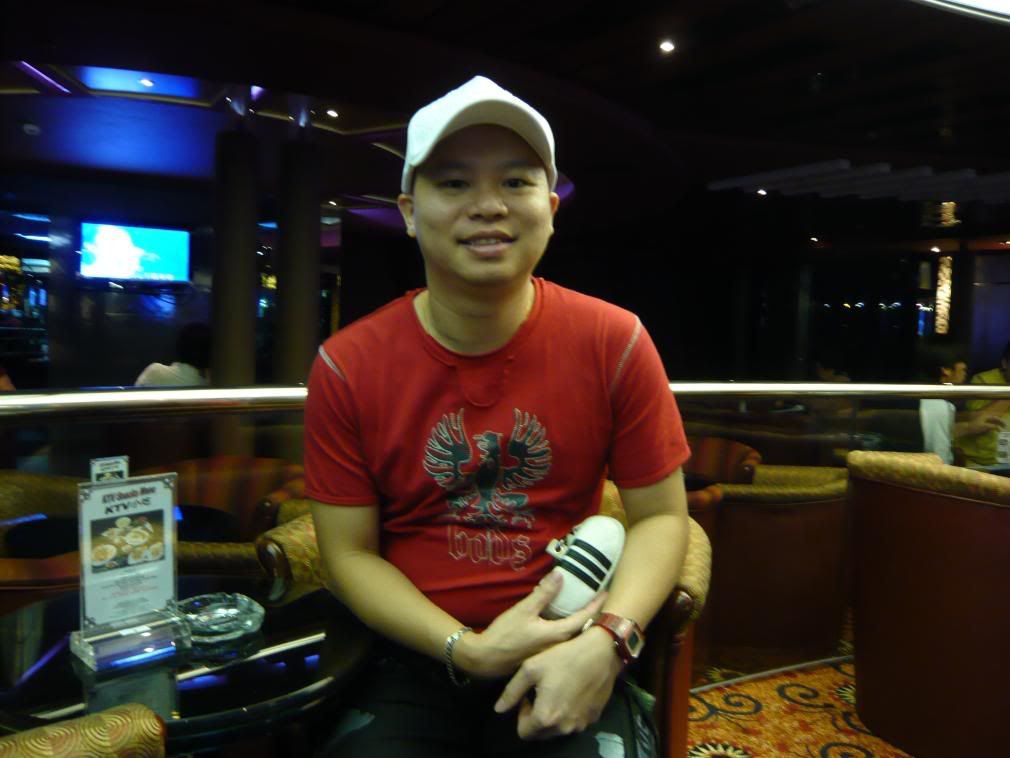 Camwhoring in the Karaoke Hall