Moving on, we left for our next destination - Saigon. You repeat the same old procedure for checking in and then flying for less than an hour to Saigon by VN. When we reached Saigon, the guide gave us a slight commentary on this city and finally, we reached our hotel in the heart of the city - Caravelle Hotel, a five star property in District 1.

Mother duck and its two ducklings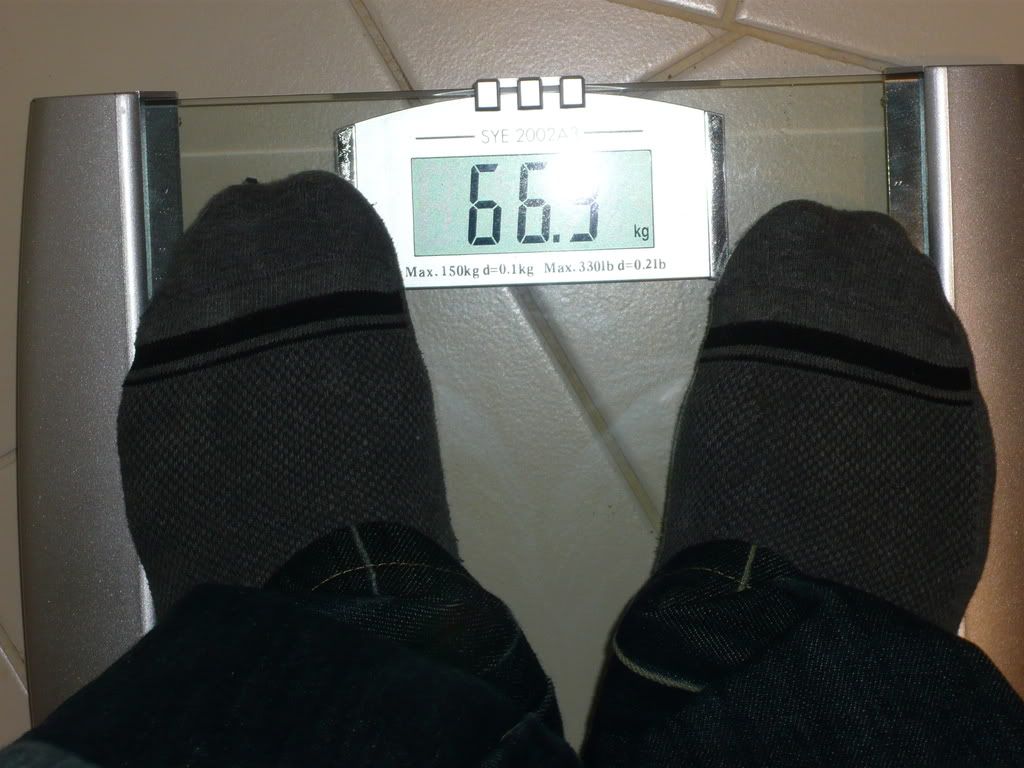 Measuring my weight, ooops up by alot...LOL
District 1 in Saigon is like Orchard Road to us, you will see LV, the other branded stores, espirit, etc....There are also cute little stores selling souvenirs and stuff that any tourist can just bargain and buy. But the fact is, you can always buy them at Ben Thanh Market where the prices are better and perhaps more variety. But beware, see one and you see all (all the stores are about the same and sell the same stuff)....LOL

One thing, i noticed that there seems to be alot of fastfood chain Pho (Vietnamese rice noodles) popping out from everywhere. I guess its a chain store and every tourist or the local people are also eating in the restaurant. We enjoyed our Pho alot and it was a nice little restaurant that can seat around below 50 pax with up and downstairs at the one that we went. Pho also comes with alot of vegetables which you can add into your hot bowl of Pho and i like mine coupled with lots of tou gay or beansprouts. You can also add in mint leaves and many other leaves which took your fancy as well. The Pho comes in either chicken, beef etc... and i like mine in beef stock.

Okay, enough of Pho. Tonight, we are taking the Bonsai Night Cruise which i will update later. Now, back to this hotel Caravelle, i love its five star location and its right in the heart of Saigon city. All the famous five star accommodations are within reaches, believe it or not, this hotel also have this hip little alfresco bar situated right at the top of this hotel called Saigon Bar. Any tourist or the locals can just go up and chill out in the comfy areas that this bar offers, its view are incredible and i guess if you bring your love ones, it will kinda feel romantic, i think. There are live bands as well playing in the night time and i believe alot of Angmohs patronise this place as well. I didn't come up to chill out though, coz i was shopping like a mad dog in the vicinity. I took a tour of the whole hotel's facilities, courtesy of Caravelle's management staff.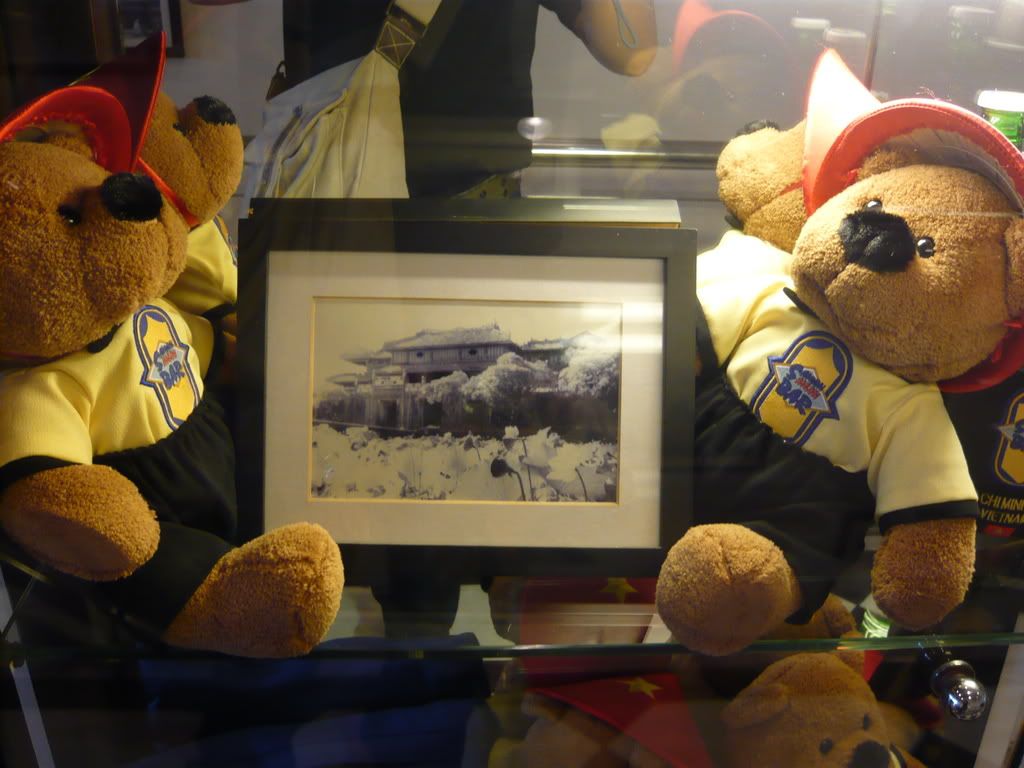 Saigon Bar - Signature Bears, i got one of those...hehehe...
Caravelle hotel has all the usual facilities that any hotel can offer to its guest so i'm not gonna talk about their facilities here. But nonetheless, if you are looking for a five star accommodation and location, this hotel is one you mustn't miss out!