Food is one thing any Singaporean would love and rave about and so today, i'm gonna talk about these two favourite restaurants that i have visited during this trip.
Right after our Hoi-an Day trip, we went to this restaurant named Nam Long which serves authentic Vietnamese Cuisine. At first we were alfresco dinning under the stars and near the sea but because it started drizzling, we were quickly shifted into the inside of the restaurant.
I like the interior decoration of the restaurant which gives you the fusion kind of ambience, the food that is served, we finished every single morsel of it. Not only were the food delicious but also served very creatively. (creatively is a understatement...)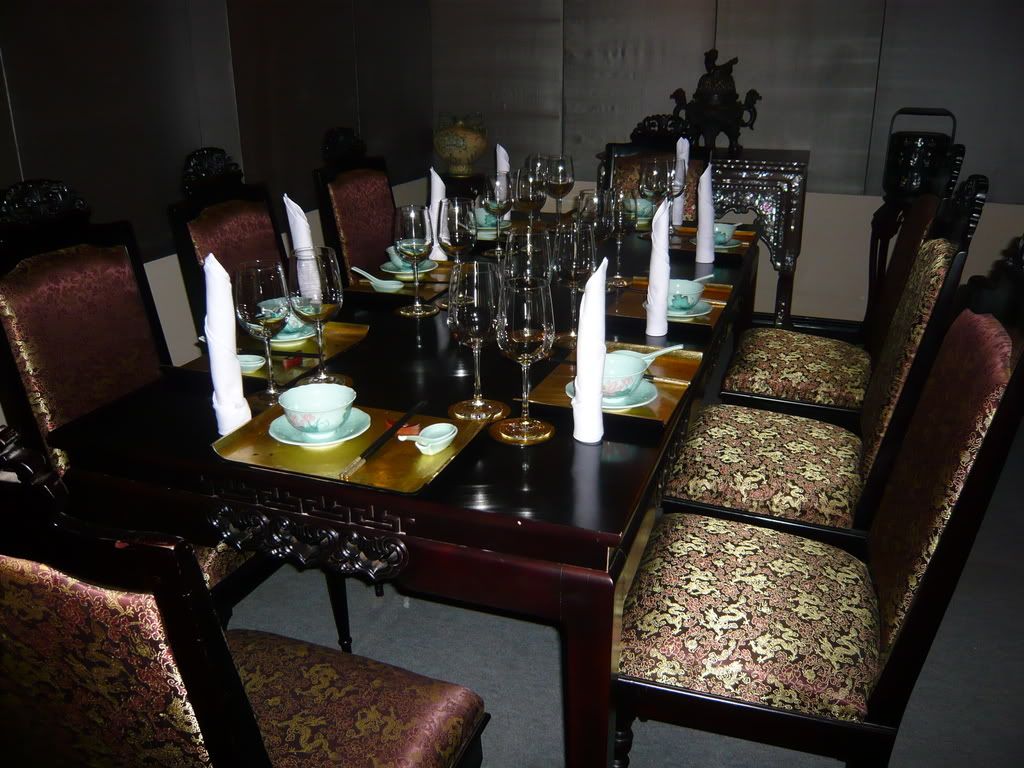 Prawns in Burning Coconut - the soup mixture inside the coconut tastes heavenly sweet, something all coconut lovers will luv....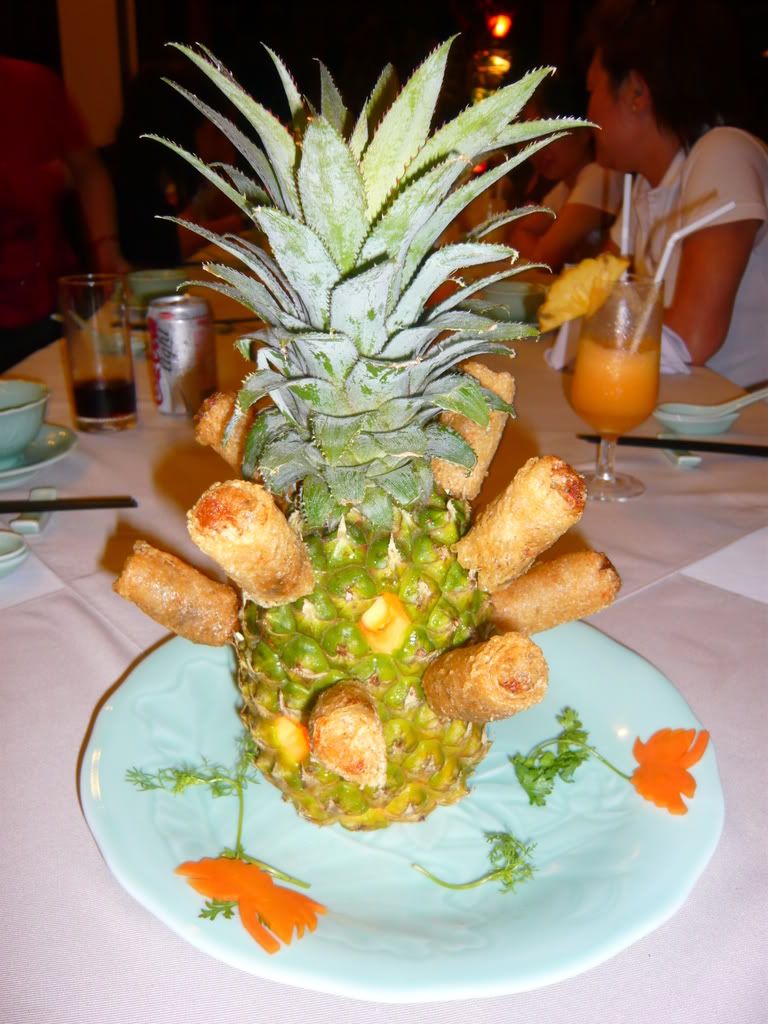 Crispy Popiah pin onto a pineapple - looks nice and delicious as well...
This restaurant was along the way to Mekong Delta in a nice big restaurant. Its a open air restaurant with big fans blowing from the roof-top area. The food served here is very delicious as well, amongst all the food that was served, the Elephant Ear Fish (it looks like a elephant ear when its fried)is the speciality here in this area.
The whole fish is thrown into the hot oil wok and fried to perfection. When i say - whole fish, it means with the scales still intact on its body. I've seen this on TV but the taste of the fish is so soft and tender that any TV show just cannot tell you about it! And so, i urge you my readers to go and try it yourself when you sign up a tour to Vietnam, especially going towards the Mekong Delta Area to ask for this fish...LOL