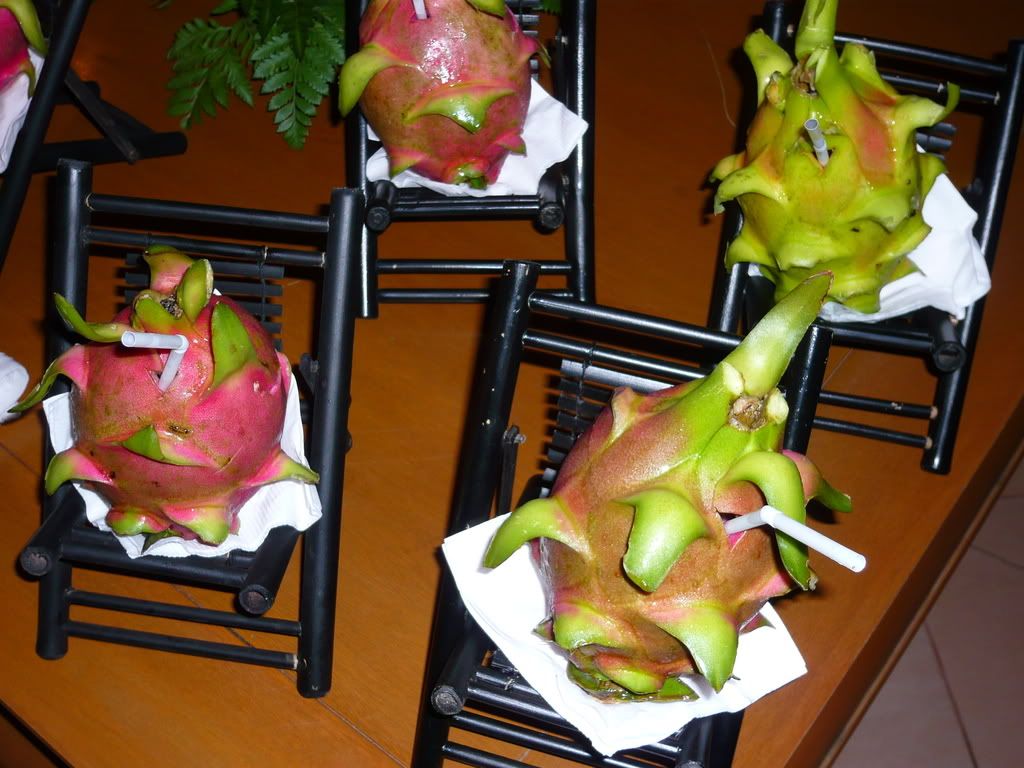 Welcome Drink (Cute right?)
Furama Danang Resort is the most nicest resort/hotel that anyone could imagine when you are in Danang, boastng a five start resort emblem at the front of the resort entrance, its visitors are in for a relaxed and exotic stay with this resort.
Expect to be pampered by massages, with two swimming pool, one for the lover of nature - nestled within the gardens, you will find yourself swimming in the shades of trees and plants. While the other is the lover of the sun - right under the sun can, anyone opting for this is in for a hot suntan body....:D However, the view from this swimming pool is gorgeous and right after this swimming pool, you can run out into the open sea. And there you have it : Two in One
Massage was great, i tried their 1hour Vietnamese massage which was quite good and requested a guy to massage my body. Oops, he is full of strength and really massages you and at the end of the day, your muscles really feel the aches, but i'm loving it.
Massage parlour can done individually or in couples too. There is even one that you can opt to do it in the nature, i saw one ang moh guy having his massage and took a photo. Muahahaha!
My room has a garden facing view. Lots of goodies are laid on the table for its travelers, i had a platter of fruits, sweets waiting in a rickshaw for me. Big spacious toilets that you can open its windows into the room. It even comes with a balcony and there is where i took a photo of the above ang moh guy...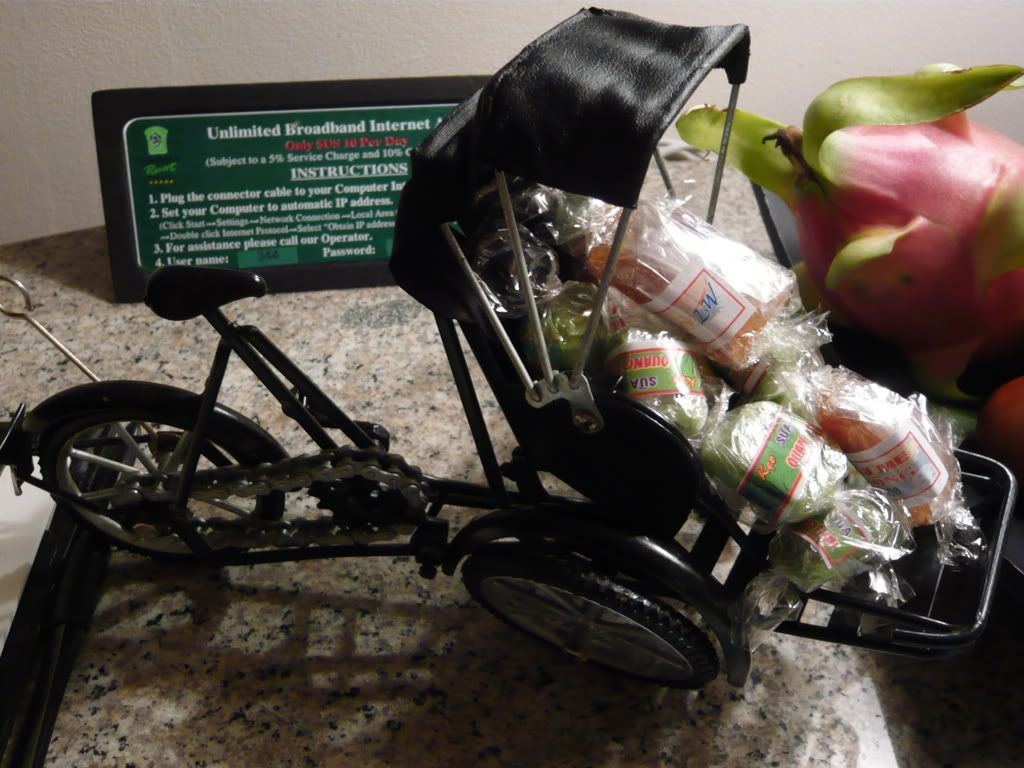 The rickshaw of sweets
The platter of fresh fruits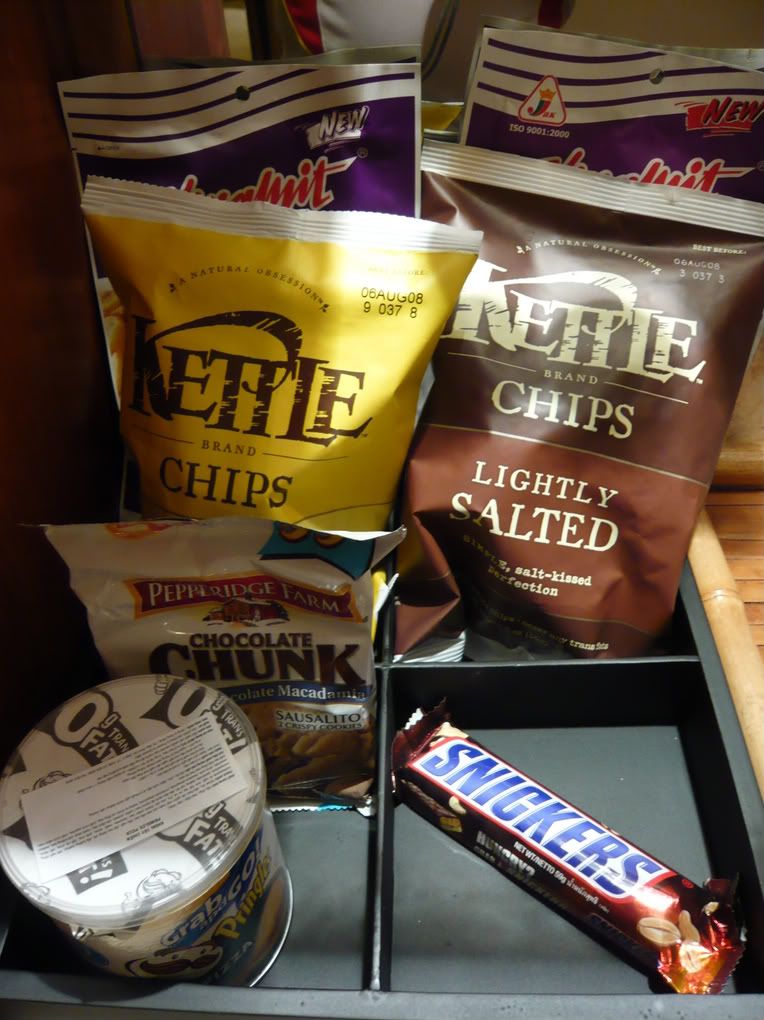 Snacks which you pay to eat in my room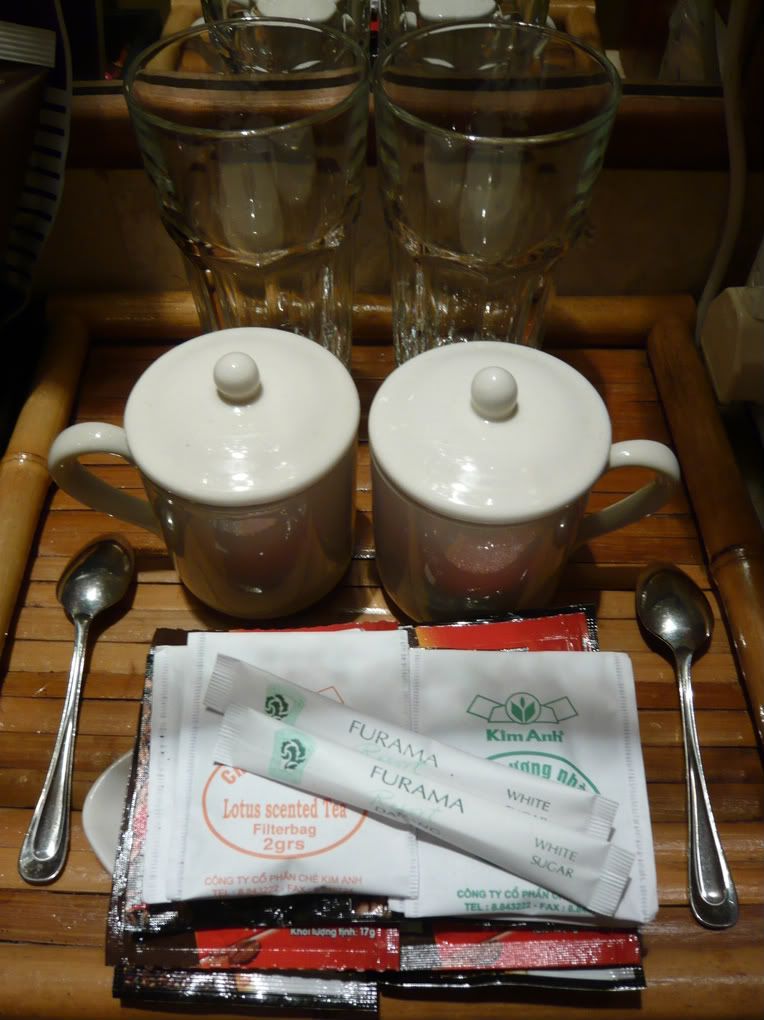 Coffee or Tea, anyone?
Lastly, the food is marvelous, its called Indochine Restaurant but not managed by the Indochine group in Singapore. I like their buffet breakfast, lots of variety to choose from, the group and i just love their Pho or flat noodles of the Vietnamese. It comes with lots of veg and herbs and served in a soup base with the flat noodles. On top of that, there are even sushi for BF also.
Of course, it includes many other amenities to spoil any travelers staying with them. Maybe, if i get married, i will come here for my honeymoon...Muahahahaha, cheap mah!
My stay with Furama Danang Resort was fantastic and i believe i brought back with me sweet memories and would love to visit them again...hopefully.
Okay, photo time, enjoy:
The huge toilet in my room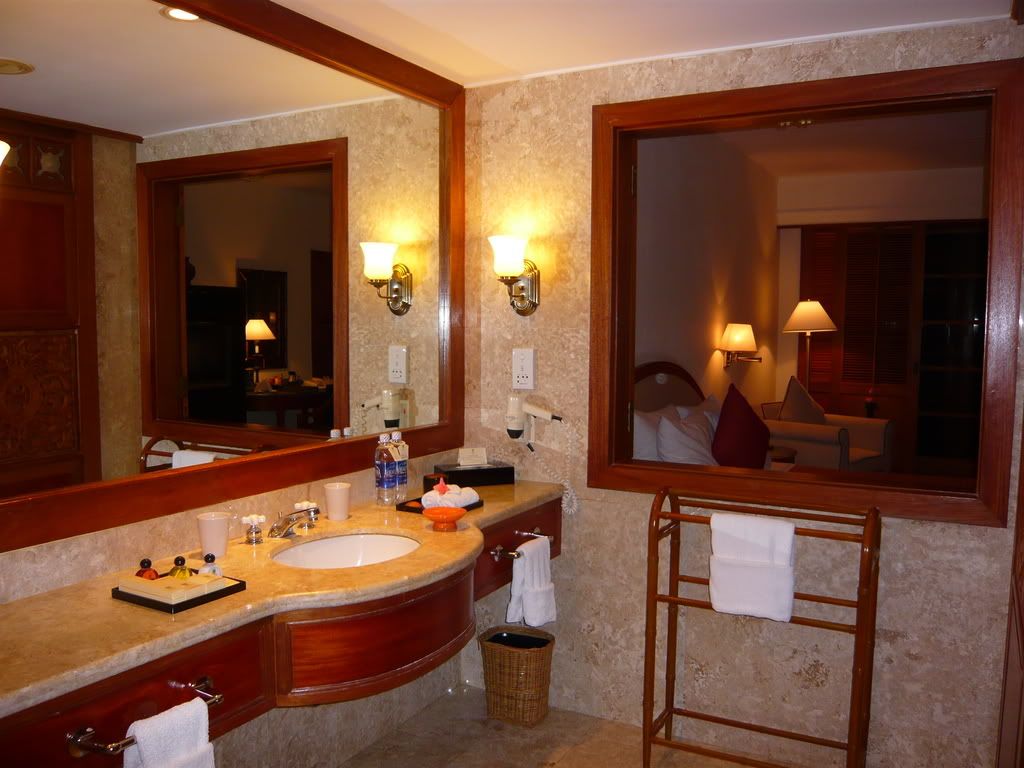 Toilet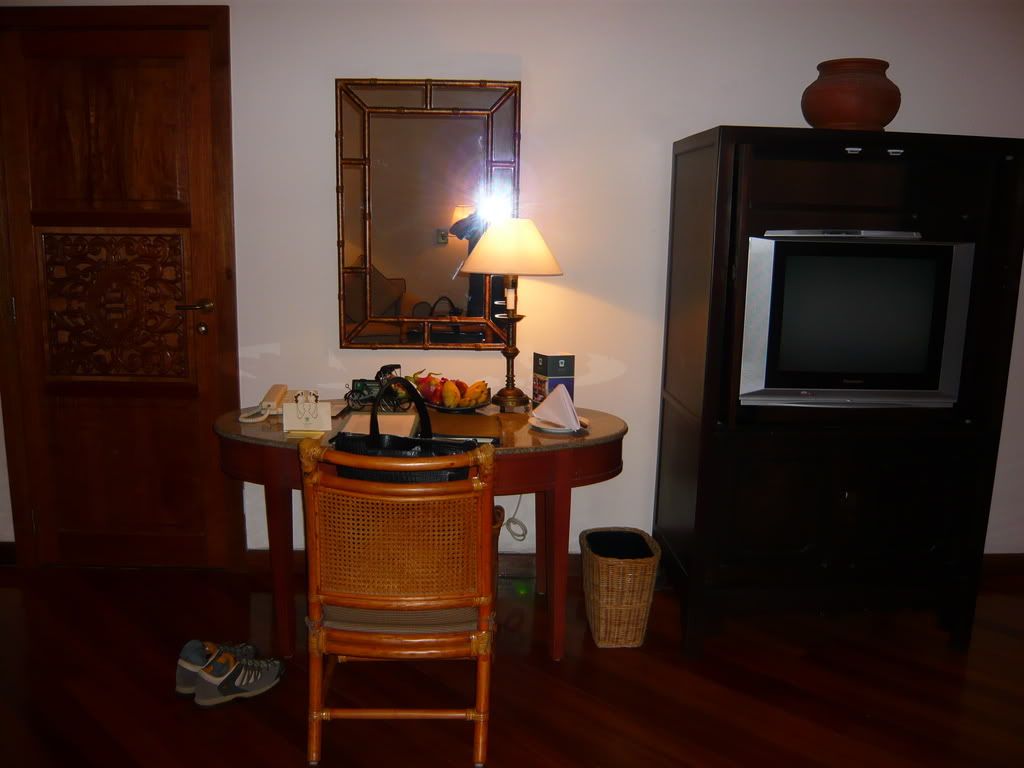 The other parts of the room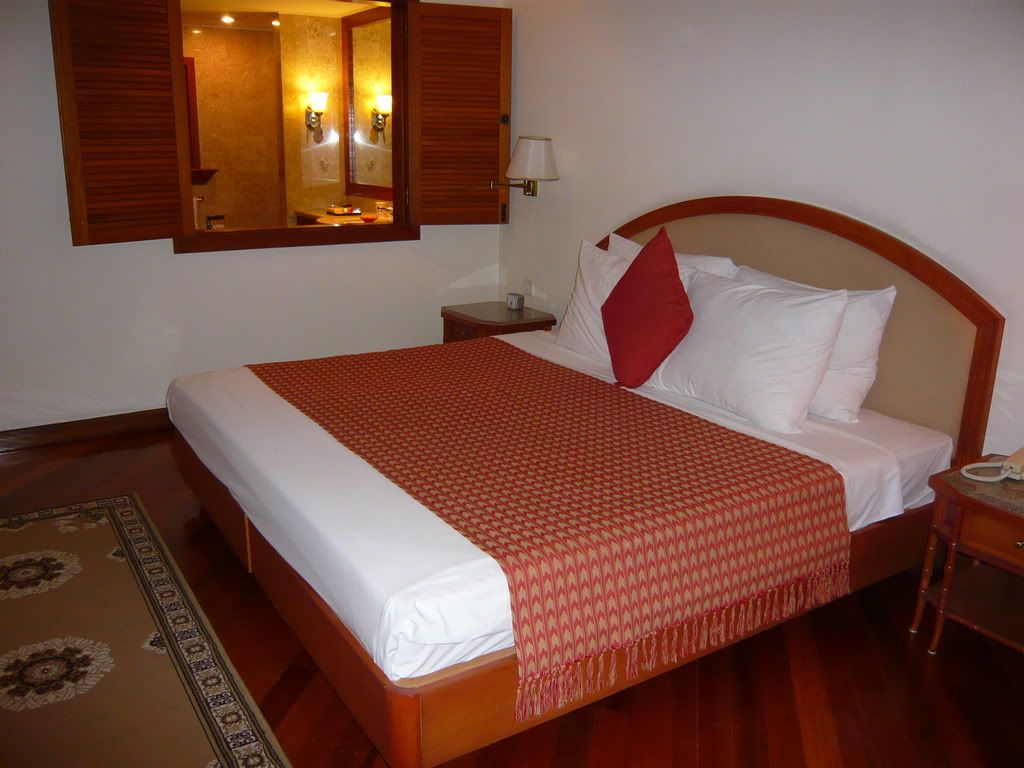 My big bed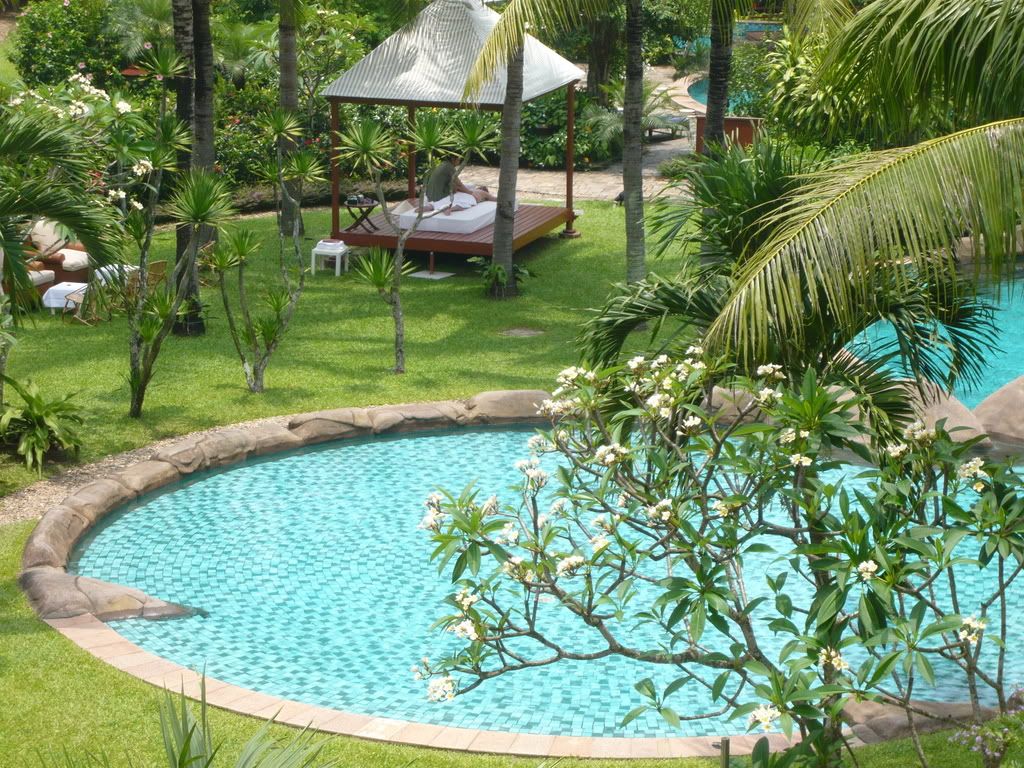 The Garden Swimming pool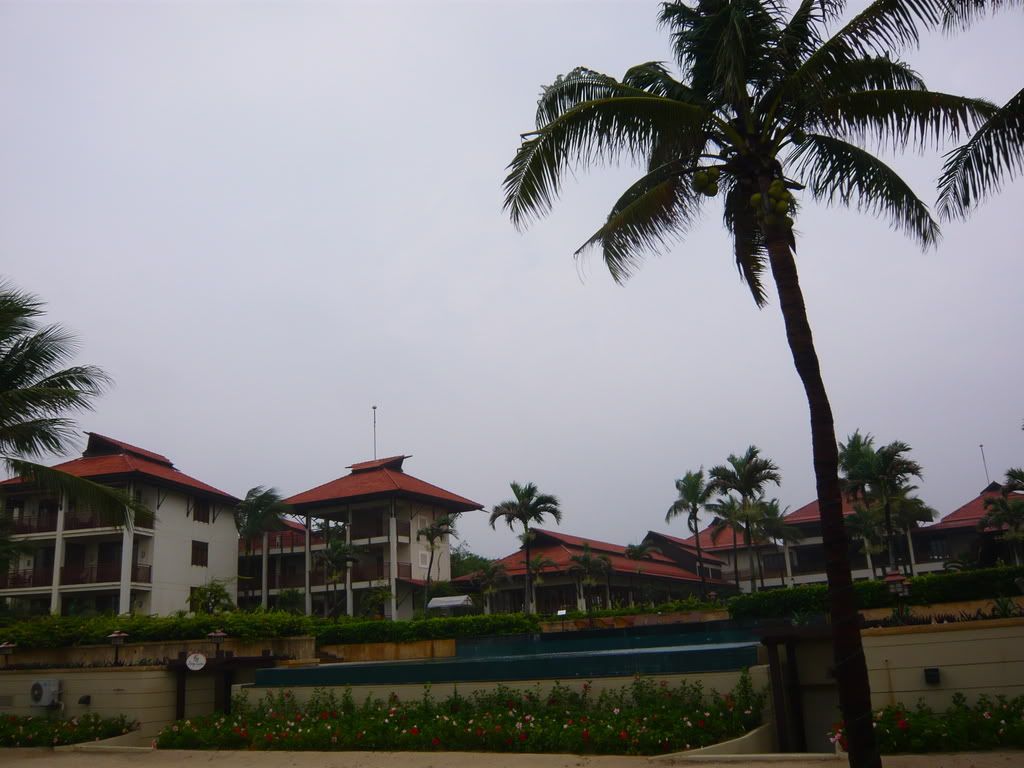 The view from the seaside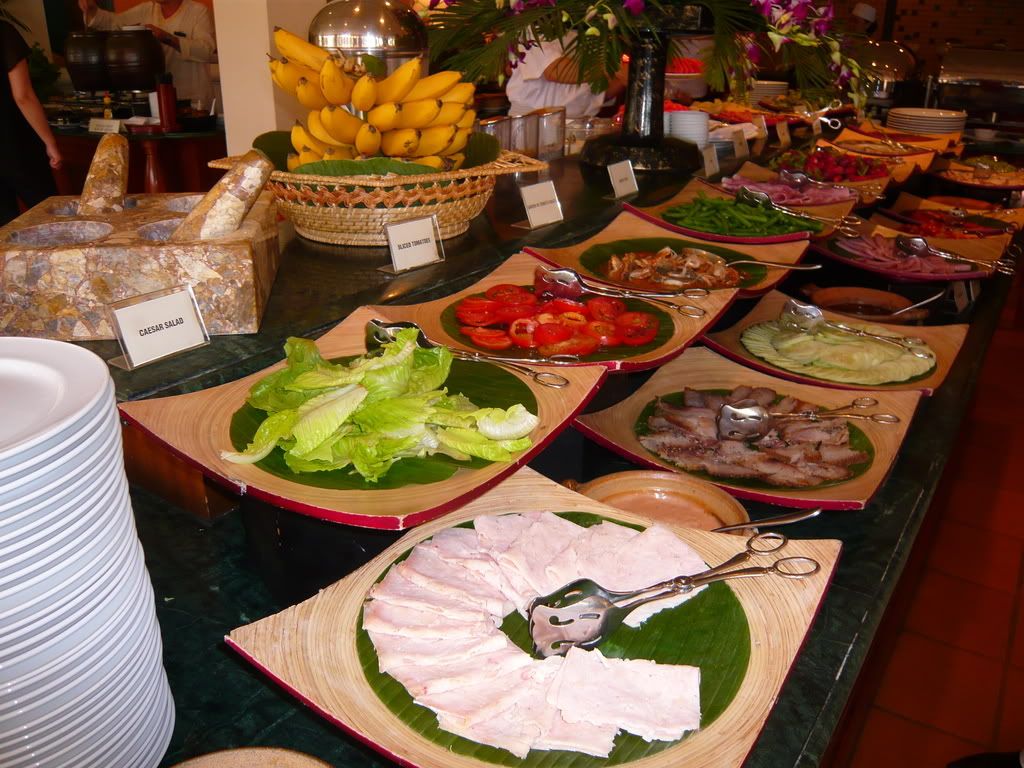 B/F spread